Archives For Roku

By correlating the recent Roku FCC leak against information obtained from two Canadian channels (1, 2), we now have a pretty good idea what Roku intends to do this fall with five new models… including potentially moving away from a tired, repetitive numerical naming convention and the introduction of HDR capabilities.
Roku Express
Replacing the Roku 1 in the streaming company's lineup is the Roku Express (3700) and Express Plus (3710). As to what's new and the differentiation between models, I'm not entirely certain. However, it's reasonable to assume the 2016 Roku 1 would feature a more capable processor and if the distinction between the Premiere and Premiere Plus models (below) is any indication, perhaps the Roku Express Plus model features additional ports or that desirable headphone+voice control remote. I'm hopeful that at least one model will retain RCA composite outputs to support older televisions.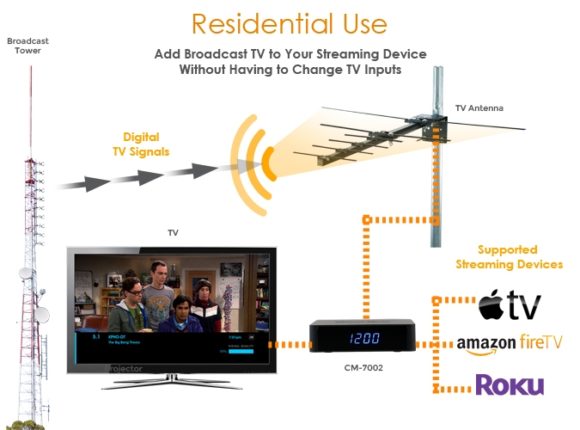 One of the primary drawbacks of most streamers is a lack of live over-the-air television integration. Sure, you can switch inputs away from your television's tuner. But wouldn't a unified interface and guide be cool? Bonus if it comes with universal search. Roku and Terk once went down this path but failed to deliver and Amazon may be working on something. Into the current vacuum, enter: Channel Master's new Digital TV Hub.This small, single tuner box's secret is HDMI pass-thru, similar to Xbox One and original Google TV implementations … but with hopefully more interest and appreciation.
We generally think of Roku in terms of streaming boxes and sticks. Yet, the company pitches themselves as a software platform and the reason hardware remains so affordable, for both consumers and television licensees, is because the company makes the bulk of its revenue elsewhere.

From a Business Insider interview of Roku CEO Anthony Wood:
I don't think people understand how we make money, that it's a platform we distribute, we license, and then we monetize our installed base. […] When you sign up for Hulu on Roku, through Roku billing, we get a revenue share for the life of that customer. When you watch an ad-supported channel on Roku, some of that ad inventory is controlled by Roku. […] Advertising is our biggest business.
By comparison, it seems reasonable that Amazon's intent with the Fire TV is to support their ecosystem of paid services, including Prime and video rentals. However, Roku doesn't see their one-time suitor as much of a threat when it comes to television-based app delivery.
In the licensing business, we're by far ahead, and there's a couple of reasons. One is our neutral positioning. 30% of all TVs sold in the US are sold through Walmart. […] they hate Amazon. Walmart is never going to carry an Amazon TV, ever. […] In licensing, really the only competitor is Google. Apple doesn't license […] So they're our biggest competitor for TVs.
(via Cord Cutter News)
As Netflix is wont to do, they've rolled out a new interface to select users on select platforms. So, while I've received this update on my Roku 3, you may not see it on the exact same hardware and it hasn't been pushed to my Apple TV, Fire TV, or TiVo.
Upon initial launch, I'm presented with five "Now Playing" vertical tiles, comprised of both in-progress television series and two Netflix Originals I've never touched – plus some visual indication there may be additional options below. With this revision, Netflix seems to have merged the traditional "Continue Watching" row with my former content discovery pane up top.
However, the results are mixed. As, without interaction after 2-3 seconds, the first vertical tile expands horizontally and automatically begins playing background video at full volume — either introductory material, as seen in Louie above, or, for an episode in progress like Archer, the show itself. Further, a superimposed 20-second timer counts down to full playback of the given episode which ultimately expands to fill the screen as the GUI chrome fades away. Scrolling right or left cycles thru these tiles, resulting in similar auto-play behavior. I don't mind the opening jingles so much, but playback of existing content is potentially disruptive and that countdown clock is anxiety-provoking. Navigating up and down reveals mostly familiar Netflix interface elements. Continue Reading…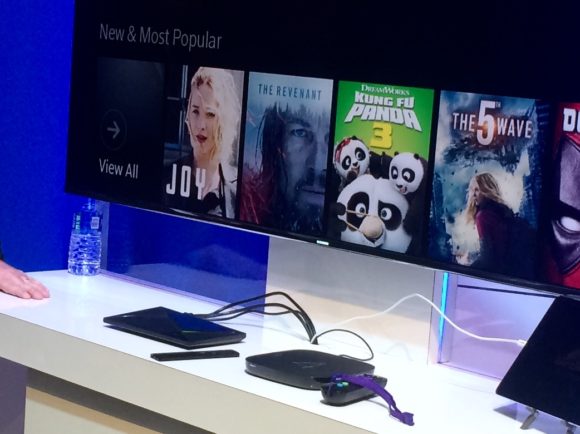 While the FCC's flawed Unlock the Box proposal will be subject to various challenges and any potential implementation is years away, Comcast's fortunately moving forward with their own solutions. And, from the cable industry's annual trade event this week, they unveiled Xfinity apps for Roku, Nvidia Shield, and Samsung televisions. It's early days yet and these "alpha" experiences are likely months from deployment… as not only will they provide live and on-demand cable television, but they'll also link into an upcoming cloud DVR service. Cool, right? Continue Reading…
The newly released and highly regarded 2016 edition of the Roku Streaming Stick is already on sale for a mere $40. Boasting superior performance, compared to both its predecessor and the competing Amazon Fire TV Stick, this streamer represents an excellent value and is the best all-around streamer for most.
Of course, one size doesn't fit all. And, for example, those needing Kodi would go for the full-fledged Fire TV, while others deep into Apple's ecosystem would naturally gravitate to the iTunes-sporting, Airplay-mirroring Apple TV. While not my cup of tea, Chromecast remains an inexpensive option for those willing to control their television experience via a smartphone. Perhaps we'll learn more about its future capabilities and Android TV this week from Google I/O.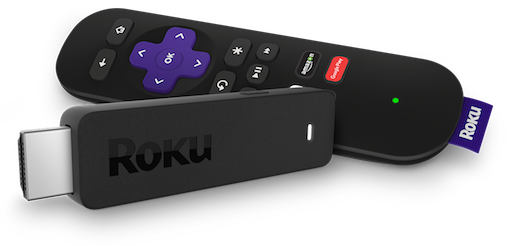 Those who follow me on Twitter already knew something was in the works… and, today, Roku comes clean with their new streaming Stick (3600). As you'd might expect, it's more powerful — featuring a quad-core processor and dual-band MIMO wireles packed in an even smaller HDMI dongle. Also along for the ride is the new 7.1 OS, which enables "private listening" from Roku's mobile app. Instead of routing audio through your television, it's streamed to your smartphone and can be listened to over wireless or Bluetooth headphones, so as to not disturb  others and as previously seen via the Roku 3 remote control. While currently a Roku Stick exclusive, I'm hopeful the 2015 Roku 2 will be treated to Roku's most unique feature in the not-so-distant future.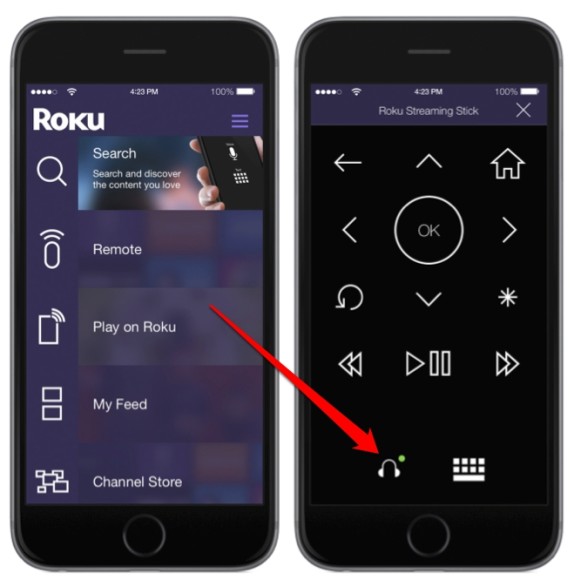 As to other software goodies to look forward to, Roku's updated API now allows app developers to ingest content via digital tuner — think Roku TV. So that creates all sorts of interesting possibilities. And I'm still holding out for a USB-connected tuner for full-on boxes like the Roku 4…