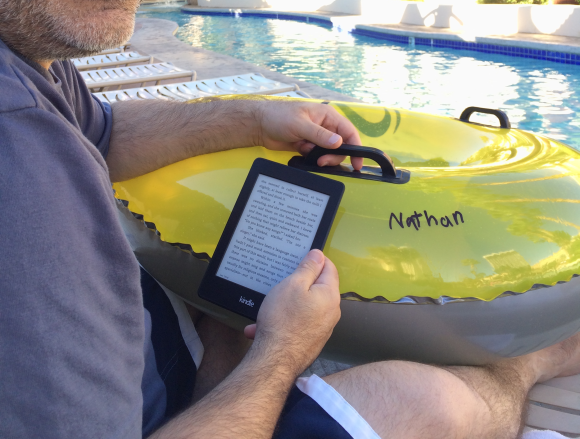 While I failed to post on last week's fantabulous refurb Kindle Fire HDX deal, despite getting in myself, the Paperwhite is similarly on sale now for 24 hours. The $79 refurb…
is a pre-owned Kindle Paperwhite that has been refurbished, tested, and certified to look and work like new. Includes a full one-year limited warranty, just like a brand-new Kindle Paperwhite.
Indeed, my recently received HDX looks brand-spanking-new (as we've been enjoying ESPN and the FiOS app at the kitchen table, Alpha House in bed). And, as far as Amazon's e-readers go, the Paperwhite represents the best value – even sweeter at this price point and despite the retired physical page turn buttons. I've quite enjoyed my glowing touchscreen reader over the last year, as has Nathan (who?).