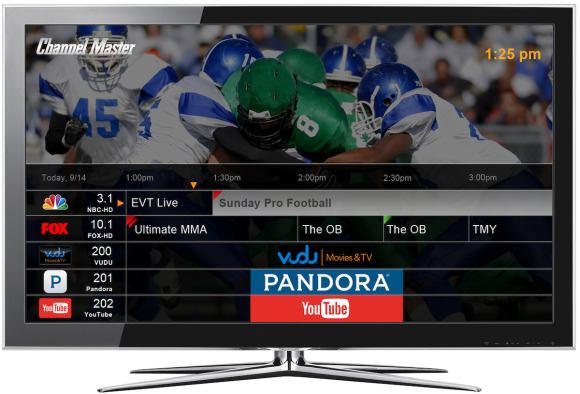 The fee-free, over-the-air Channel Master DVR+ continues to gain new capabilities. And, next up is YouTube – which will join Pandora and Vudu in the guide (or via direct dial) next month. Beyond newly released over-the-top streaming apps and expanded storage options, the DVR experience is also regularly receiving updates. Also expected next month is a season pass recording filter to capture only "new" episodes.
"We want the experience of DVR+ to be as close as possible to a cable or satellite DVR, and this feature is key." The feature will work with an Internet-connected DVR+ utilizing the 14-day program guide, and non-connected DVR+ units will retain the name-based series record feature that works with over-the-air content data.
While we quite like their solution, Channel Master has its work cut out for them given strong competition from Tablo and TiVo… assuming cord cutters are even willing to take on the expense of a smarter DVR versus a simplistic digital VCR.