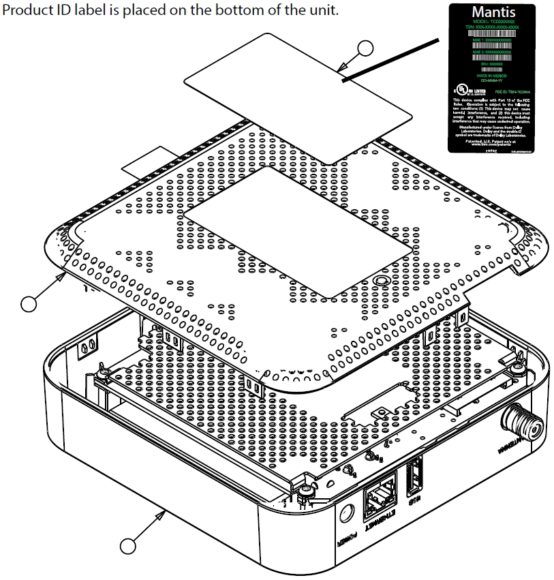 While TiVo has seemingly given up on Aereo branding and an OTA-only Bolt, they've clearly still got eyes on the cord cutting contingent… as a TiVo Mantis has just passed thru the FCC:
TThe TiVO Inc. model TCD84A000 (Mantis) is a network DVR that is designed to receive OTA broadcast video and transcodes and send it out as a network stream either wired or wireless. The EUT incorporates an 802.11 a/b/g/n/ac transceiver.
Based on the description and limited ports (of Ethernet and USB) in its 5″ x 5″ x 1.5″ enclosure, the Mantis is more a headless Tablo or HDHomeRun-esque solution than a traditional DVR… as it lacks video output. Given the "transcode" I'll go ahead and assume TiVo is working on Roku, Apple TV, and Fire TV clients vs forcing folks into a TiVo Mini. Whether or not DVR storage is integrated, vs the competition's bring-your-own-drive, remains to be seen. As does tuner count (I'd guess dual) along with pricing and associated fees.