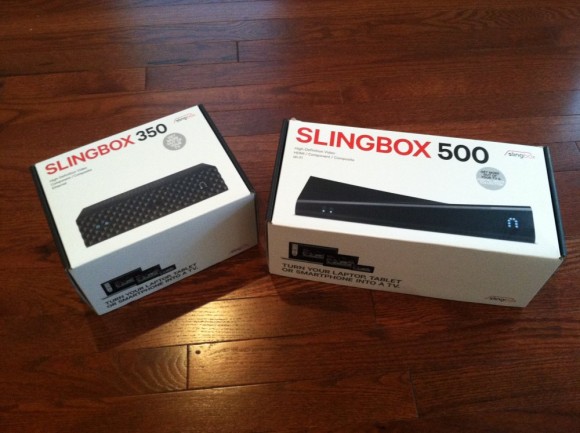 After four long years, and despite something of a false start, Sling Media's new line of Slingboxes are now ready for their close up. The Slingbox 350 ($180) and Slingbox 500 ($300) will be available for sale this weekend and, once older inventory has been cleared, effectively replace the Slingbox SOLO and Slingbox PRO-HD. Of course, I have a rather long history with Sling, having been a customer since pretty much day one and even spending a year or so on the team. And while there was a time when I thought the window for roll-your-own placeshifting had closed, given ongoing content licensing restrictions and app fragmentation, the need for Sling is just as relevant now as it was in 2005 – but perhaps not quite as technically impressive… nor as intimidating.
As a refresher, Sling's core competency is relaying the content you already pay for around your home or beyond … via computer, tablet, or smartphone. Plug a Slingbox into your cable or satellite box, watch your DVR-ed shows or favorite sports team while on the road (or on the deck). Unlike your provider's mobile apps and online services, there are no limited channel lineups or regional restrictions (much to their chagrin). Yet, as a subsidiary of EchoStar, I'd feared Sling would abandon retail in favor of operator integration and partner deals. But we were merely back burnered and they've returned with these two new placeshifters.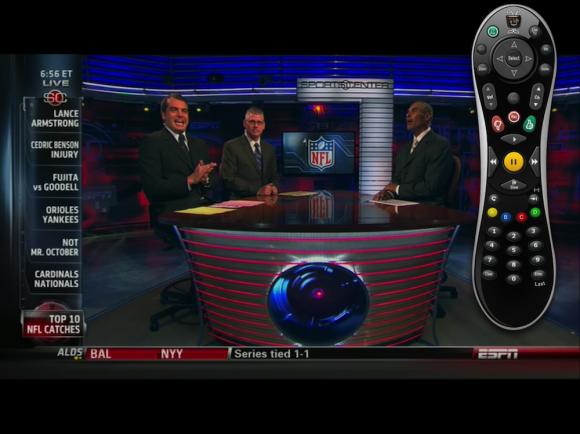 Both the vintage Slingbox SOLO and PRO-HD are capable of receiving high def video, yet the SOLO streams at SD resolutions and the PRO-HD is only capable of 720p output. So the most apparent change with these new 4th generation boxes, beyond the random form factors unrelated to prior generations or each other, is the ability to pump out 1080p video. And, let me tell you, video quality is very good (although obviously dependent on your bandwidth). However, the highest resolutions are reserved for full fledged computers via web browser and the SlingPlayer plugin (that requires Flash). Whereas tablet app playback, iOS or Android, is currently capped at 720p and smartphone app streaming resolutions are still limited to SD. But it's probably some of the best looking SD you've seen and I assume higher res clients are on the docket.
Taking a page from the Logitech Revue Google TV, another notable Slingbox enhancement is the inclusion of IR emitters. Yeah, network control of our set-tops would be ideal, but there are just too many hardware manufacturers and most don't offer network interfaces – open or otherwise. So we're stuck with IR for remote control. But flooding the entertainment center with IR proves to be highly effective and helps clean up on the clutter of IR blasters. For example, the Slingbox 350 incorporates two IR emitters into the front (shown above) and one embedded on each side — meaning those old school IR eyes draped over your gear (or newer pyramid, pictured below) will be a thing of the past in many setups, including mine. Thank you!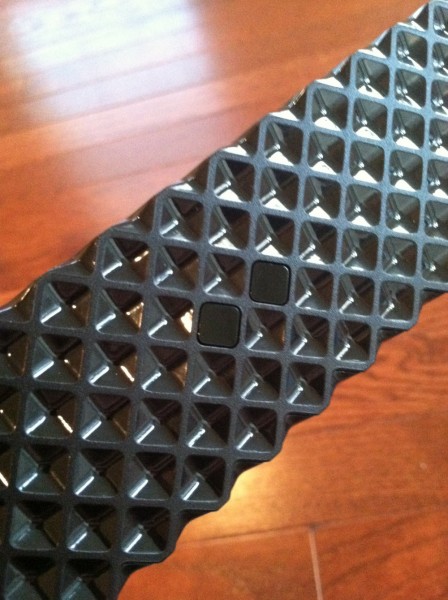 On the software side of the house, Slingbox configuration has been revamped – getting going is a much more efficient affair and even modifying settings while slingin' via the browser has been streamlined – along with new guest access and a disconnect button. Further, the updated methods Sling uses to traverse the network means folks should no longer need to muck around in their routers with port forwarding. On the other hand, I had some trouble accessing my stream via Panera and was informed that the ability to change the port I communicate across isn't currently available (not that I know it to be the issue). Mobile clients still incur additional fees and will probably continue to irk many (potential) customers, especially that lack of a universal iOS app. However, SlingPlayer Mobile has been revamped to support the new hardware and Sling has slashed fees 50% to $15 per app in conjunction with launch. Here's to hoping they keep it at that rate (and consider merging the smartphone/tablet apps).
Beyond the basic, yet competent, placeshifting of the Slingbox 350 the Slingbox 500 brings several new capabilities… with promises of more to come. This marks the very first time Sling has integrated WiFi connectivity. From where I'm sitting, wireless connectivity is long overdue. It's something I beat up my coworkers about 5 years ago and it's something the competition includes. I'd say better late than never, yet I am disappointed the 350 doesn't also provide it. Ah well, at least it's robust – both in specs, being dual band, and in practice during my testing.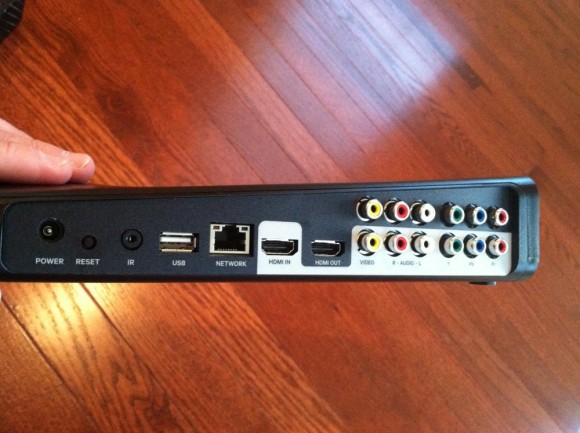 Also, a first for Sling, or any placeshifter for that matter, is the inclusion of HDMI. But this is a seriously mixed bag… as Sling prohibits streaming HDCP-protected connections. So while I can pass video to a television thru a TiVo Premiere, powered by a FiOS TV CableCARD, I cannot actually stream this content and instead had to wire it all up via component. Sling does what they can to communicate these challenges and HDCP restrictions certainly aren't their fault. But it's their problem and customers should be aware that the HDMI port may not set you free, as I'd hoped, and you may require an additional component connection to enable streaming of all channels or the abandonment of HDMI if your set-top restricts multiple outputs. Ah well, at least that HDMI pass-thru came in handy when accessing the new television-based setup wizard (via spiffy new remote)?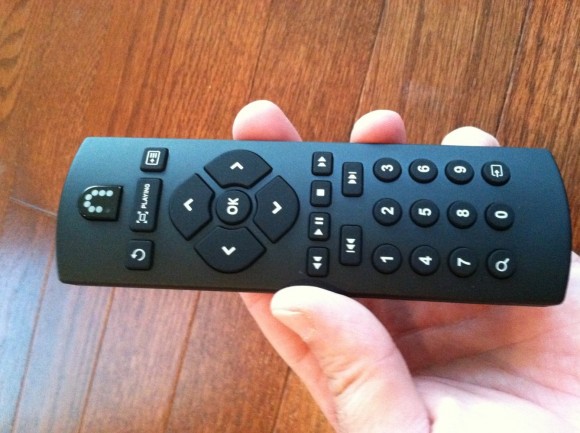 Speaking of that television interface, a first for a Slingbox, updated mobile apps now allow you to beam photos from your smartphone to your set via the rechristened "SlingProjector" feature. Of course, Apple TV and my $50 Roku does the same. But Sling does it without requiring you change inputs on the TV and by the end of the year, we'll also be able to beam our smartphone videos to our televisions for more communal consumption. Also, back from the dead, is "SlingSync" – this time around it'll automagically copy smartphone photos and videos from your handset to whatever USB drive you've attached to the Slingbox 500… at which point, you can peruse that content on your television or sling it both far and wide to any SlingPlayer app. Unfortunately, we don't yet have an ETA on this functionality. But all things seem possible and it's also conceivable that Sling could integrate DLNA connectivity, DISH's online cable service, SlingCatcher functionality, or who knows what. It could get interesting?
For our friends over at The Wirecutter, this post wouldn't be complete without some purchasing assistance. So let me start with what to avoid — namely, the Slingbox 500. The promise of the 500 is great, yet the current reality doesn't justify the $300 price point. And I can't recommend investing your hard earned cash on what may be, versus what is. So, for the time being, I suggest keeping an eye on the 500 but holding off unless you're in desperate need of a wireless 1080p placeshifter right now… and also find yourself HDCP-free. Ah, but that Slingbox 350 appeals. For essentially the same price as the Slingbox SOLO just a few weeks ago, the 350 will stream significantly higher resolution video in a smaller form factor that does away with IR blaster clutter. It's not inexpensive at $180, and the 350 really should include wireless capabilities, but Sling's the only game in town that moves your cable or satellite content both around and beyond the home in HD. If you're not quite sold on placeshifting (yet) and/or intend to primarily stream to a smartphone, keep an eye out for $99 Slingbox SOLO clearance pricing – it's a solid deal. Likewise, if you're OK with SD, I expect Costco will be running specials on palettes of unsold, competing Belkin @TV devices in the near future. Lastly, while Sling has been emphasizing mobile clients (at $15 a pop), it's worth mentioning that you can augment that Slingbox with a $100 Vizio Costar Google TV or WDTV Live for up to 1080p TV-to-TV streaming via the free SlingPlayer for Connected Devices.