Archives For Video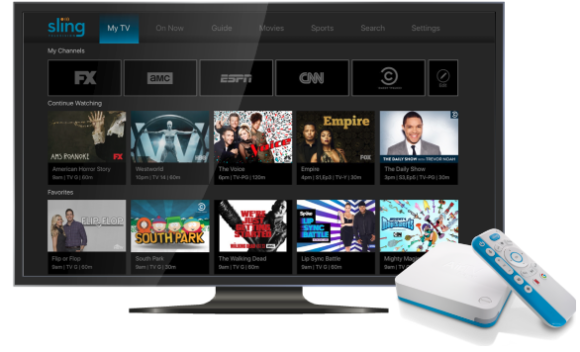 In what one customer suggests "feels like a bait & switch," AirTV has shipped without its primary selling point enabled. Instead of directly integrating over-the-air television content into the Sling TV guide, there is merely a button to launch the separate, Google-produced Live Channels OTA app. Further, the promised Netflix integration may also be incomplete leading another owner to describe the suspiciously backordered Android-powered box as "basically equivalent to a Nexus Player."
@markreaume The version shown at CES had beta software where the locals are integrated. That feature will be rolled out soon.

— Roger Lynch (@RogerLynch) January 13, 2017
Sling TV CEO Roger Lynch indicates beta software was pitched at CES and that they intend to deploy OTA integration "soon" whereas another source indicates "early 2017" — whether or not they'll deliver within the 30 day return window is anyone's guess, but it's certainly an inauspicious beginning to this initiative. Consumer trust is difficult to recapture, once lost…
In a move that probably surprises to no one, I can confirm reports that Echostar subsidiary Sling Media halted Slingbox production last year.
Sling Media, the video place-shifting pioneer, has stopped manufacturing Slingbox units, but will continue to sell Slingboxes that remain still in stock, Satellite Business News reported in its January 6 issue.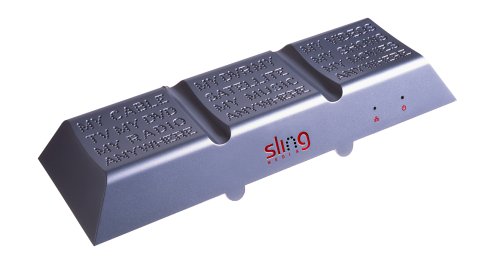 In fact, this seems like such an obvious and natural progression given the state of the industry and what I assume have been poor, waning sales, it didn't even occur to me to blog the development. Of course, Slingbox was Blake Krikorian's pioneering and liberating technology that brought us TV Everywhere before that phrase had been coined. Yet we always suspected it was something of a transitional approach, with much of that video streaming functionality now offered directly via television providers — originating either from their set-tops or the cloud. Granted, it's more locked down and ad-infested – but also way more accessible to the general populace.
The Slingbox M1, introduced back in 2014, is effectively the last Slingbox… as it was rebranded the M2 in 2015, featuring no hardware changes but an expanded focus on advertising — part of a last ditch effort to justify the businesses continued existence. Similarly, that Slingbox hardware was intended to be partially repurposed as AirTV… but that was ultimately replaced by a different technical approach and outsourced hardware production.
Fortunately, existing owners have nothing to fear in the short term as Slingbox services will carry-on. Although I wouldn't hold out hope for much in the way of application enhancements.
So what comes next?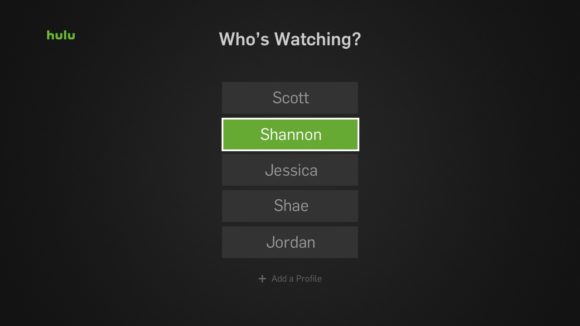 Hulu, the best DVR-replacing streaming service ups their game this month, with the addition of user profiles and 4K streaming.
As you might expect at launch, 4K streaming is restricted to a limited number of titles (originals, Bond films) and platforms (Xbox One S, PS4 Pro). However, unexpectedly, there's no additional fee for the increased visual clarity — as opposed to Netflix's UHD tier. Also unexpectedly, there remains no confirmation that Hulu provides 5.1 surround sound.
On the profile front, Engadet indicates the feature is rolling out in phases, beginning with a limited number of customers accessing Hulu via web site. As to capabilities,
When a viewer creates a profile, they will be taken through a taste picking experience where they will be able to tell us the types of shows and movies they like, and the types of shows and movies they don't like. This will help us ensure that each profile surfaces recommendations and content that is distinctly personal to each viewer. Each individual profile will have its own name, personal info, viewing history, recommendations and Watchlist. There will also be a new Kids profile type, which will allow our young viewers to browse content within the Kids Hub freely, without having to worry about running into mature content.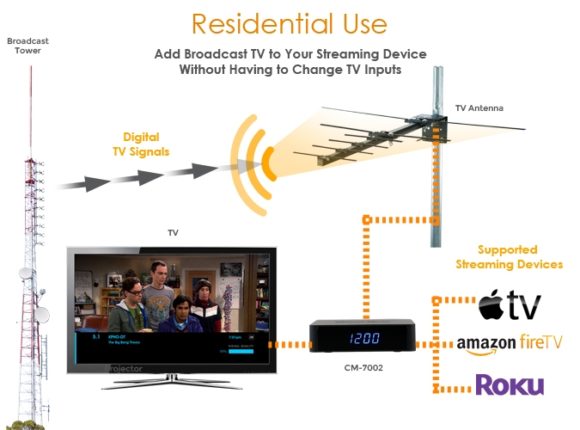 One of the primary drawbacks of most streamers is a lack of live over-the-air television integration. Sure, you can switch inputs away from your television's tuner. But wouldn't a unified interface and guide be cool? Bonus if it comes with universal search. Roku and Terk once went down this path but failed to deliver and Amazon may be working on something. Into the current vacuum, enter: Channel Master's new Digital TV Hub.This small, single tuner box's secret is HDMI pass-thru, similar to Xbox One and original Google TV implementations … but with hopefully more interest and appreciation.

As I revealed in April, Echostar and DISH Network are collaborating on an audacious plan to pipe the national television networks into Sling TV without the headache and expense of franchine licensing. "AirTV" repurposes Slingbox M1/M2 hardware with over-the-air (OTA) antenna capabilities to stream NBC, ABC, CBS, FOX, and other locals into the various Sling TV client applications.
From a draft Amazon listing:
With AirTV and an HD antenna, you can stream live local programming, news and your local sports anywhere in your home using the free Sling TV app and its integrated program guide. No paid contracts-just free local TV on any compatible device. And if you want more channels, you can subscribe to paid Sling TV packages-all from the same app.

You can watch AirTV from the Sling TV app on Android, iOS, Amazon Fire TV and Roku.

Compatible with antennas such as: Mohu Wine Gard RCA …and all others
Earlier this week the eagerly anticipated, yet somewhat overdue, GoPro Hero 5 made its first prelaunch appearance… packing a new touchscreen. And today, via the FCC, multiple "Hero5 Black" filings have surfaced indicating the presence of WiFi, Bluetooth, and GPS capabilities for video location tagging – a first for the line. While you'd think these hardware updates might increase the action cam's bulk, the GoPro Hero5 is somewhat slimmer the the GoPro Hero 4 Black and about 30 grams lighter. Of course, the downside to the redesign is you'll be on the hook for new accessories should you upgrade to the incoming flagship GoPro camera later this year.
While it still may be some time before we see an Amazon Video app on Apple TV, the retailer's streaming service continues to see improvements. And one of the more interesting developments has been the aggregation of third party video services — including on-demand and soon, in some cases, "live" content. Presumably, like Roku, Amazon is compensated for new subscriber referrals. So we get a large catalog of providers and a (somewhat) unified Prime Video entry point, as Amazon generates additional revue. Win, win. (Well, other than the fact our à la carte "channels" will likely end up costing us more than cable.)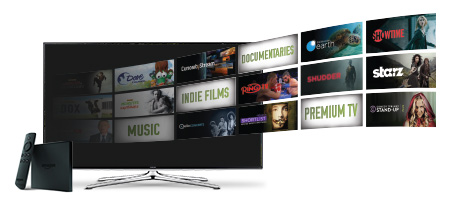 Also, like Roku, Amazon is tempting us with a number of free trials worth checking out: