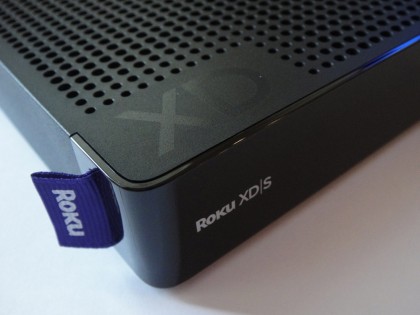 As expected, Roku's unveiling a slightly refreshed media streaming hardware lineup this fall. The new XD and XD|S join the original HD model, while the SD and HD-XR are put to pasture. But instead of spelling it out in paragraph form, take a gander at this handy comparison chart (click to enlarge):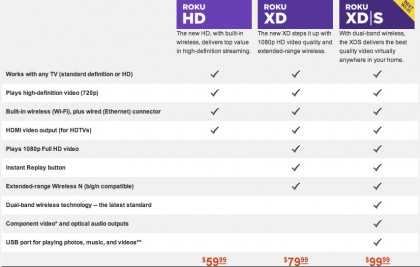 Basically, the higher-end XD and XDS models improve upon the HD unit with 802.11n and 1080p playback and display capabilities – how ya like them 720p Apples now? Kidding aside, not many streaming services utilize 1080p. Yet? Additionally, the XD|S features component output via an optional accessory cable, optical audio, dual band wireless connectivity for greater range, and a USB port of still limited value. I'm told the XD and XDS guts are quite similar to the also USB-equipped HD-XR from the prior lineup. But the exterior looks somewhat different…
The new hardware occupies a similar footprint as the older models, but is about 1/3rd shorter and less cheapy in appearance featuring rounded corners and a cute purple fabric label. But the tiny white power indicator I quite liked for whatever reason has been replaced by a rectangular purple glow.
More importantly, the remote has been redesigned. And not just the aesthetics. In fact, the most significant new Roku feature is the addition of a Trick Play button. Roku may primarily be a streaming device, but they've obviously got enough memory and horsepower to cache at least 10 seconds of media. And you existing Roku owners are in luck… as the upcoming 2.7 software update that brings 1080p to the HD-XR will enable instant replay on your unit as well. iPhone owners will be able to upgrade the fine virtual DVPRemote (.99c) in the very near future while others can order an actual physical remote (price unknown at this time).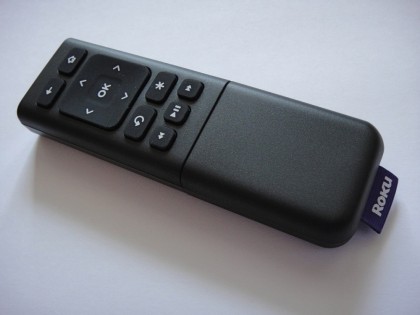 Buying Advice
Anyone who currently owns a Roku, other than the SD model, really has no reason to upgrade at this time. The dozens of content providers, existing and planned, do and will work across all platform variations. And the desirable new instant replay function will also be made available to older units, although you'll need to upgrade your remote. For those new to the fold and looking for a Netflix streaming solution, Roku is hard to beat. Pricing starts at a mere $60 for a small, silent box with one of the most efficient and fun Netflix UIs. All the other channels, like Pandora, Newscaster, and Amazon VOD, are gravy. If I had to recommend one of the three models, I'd say go for the Roku XD ($80) – 1080p, 802.11n, and that enhanced remote. However if you're primarily interested in economical and diverse local media playback (USB or LAN) that also happens to have some online streaming capabilities, the WDTV Live Plus is a better solution.
Click to enlarge: