When Google recently held their big event, I was surprisingly interested in the new Chromecast Audio dongle announcement. I'd lost interest in the original Chromecast over the past year, instead meeting my streaming needs via the Roku platform, with a little Amazon Fire TV and Samsung Smart TV thrown in for good measure. That first generation Chromecast had sat unused for a few months.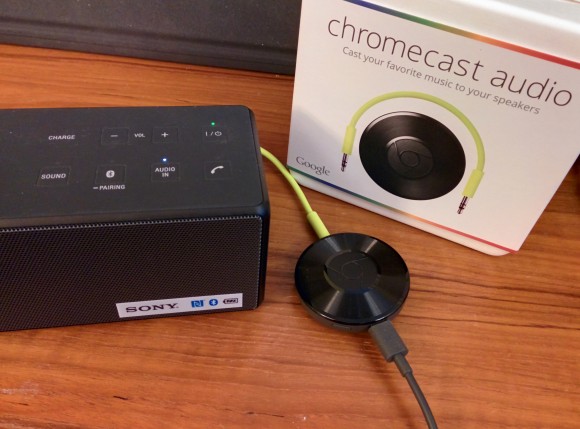 I jumped onto Google Play the day they announced the $35 Chromecast Audio and ordered myself one to try out. It came two days later and the family has been enjoying it for the past week.
The full potential remains to be seen because multi-room streaming—similar to what a Sonos system can do—is promised "in a few months." However, I wanted to try it out as an alternative to Bluetooth speakers and our 2008-era Sony S-Air wireless speaker system.
Summary: I like it. Continue Reading…