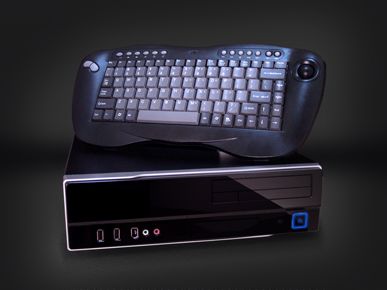 Another day, another media extender. However, the new Neuros Link ($300) tackles the issue of moving web video to the television in a unique and more practical way. While products like the SlingCatcher, D-Link DSM-300, ZvBox, and PlayOn require a local PC to acquire, transcode, and serve Internet video, the Neuros is handling this function in the cloud via the also new and subscription-free Neuros.TV online service. In addition to channeling a large selection of web video, such as Hulu and CBS, the Neuros Link Ubuntu platform can also playback a wide variety of local media files at up to 1080p.
The technical specs aren't comprehensive… So while I assume external storage can be directly connected to any of the 6 USB ports, it's not clear if the unit will also support local streaming from computer or NAS. As an owner of Neuros' previous generation product, the OSD, I also wonder if the Neuros Link will offer video recording functionality.
While this product is now leaving beta, Neuros is classifying it as a Gamma release – meaning the experience may still be a bit rough around the edges, is intended for early adopters, and a 4 month-no-questions-asked return policy is in effect.