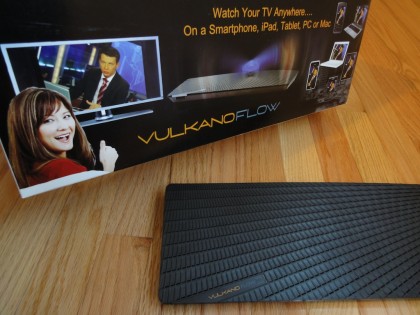 In honor of the new Zatz Not Funny Facebook annex, we're giving away our Vulkano Flow review hardware.
If you recall, the Flow is the first placeshifter with a MSRP under $100. And mobile clients run almost 2/3rds less than their Slingbox equivalents. Overall, we found it a good value for those with non-HD placeshifting needs. Check out our review here.
To win the Vulkano Flow, you'll have to Like our Facebook page. We'll randomly choose one US-based winner from amongst our registered fans on Wednesday, May 18th. What you do after Wednesday is up to you. But, of course, we do hope you'll stick around. Right now, the page primarily consists of ZNF story headlines… sprinkled with a few other interesting digital media story links and photos. The Wall is also currently open for contributions, so feel free to throw your hat into the ring. And we'll collectively see how this thing evolves.