Like many bloggers and fanboys, I had anticipated an iPhone 5 announcement — going so far as to itemize the trade in value of my current iPhone 4, despite a hefty $260 early termination fee after only 8 months with Verizon. But then the iPhone 4S was introduced.
Yeah, I'm one of those guys who was somewhat underwhelmed by the announcement. And I fully acknowledge my expectations of a new look were mostly unreasonable for a variety of reasons. First, there's the time required to design, build, test, and iterate new hardware to Apple's exacting, although sometiems imperfect, standards. Once that's wrapped, it'd then take a decent interval to ramp up manufacturing to produce the millions of iPhone 4S handsets necessary to launch with. Not to mention Apple probably wouldn't want to unduly alienate the large third party accessory iPhone ecosystem. Basically, we shouldn't assume an updated form on an annual basis.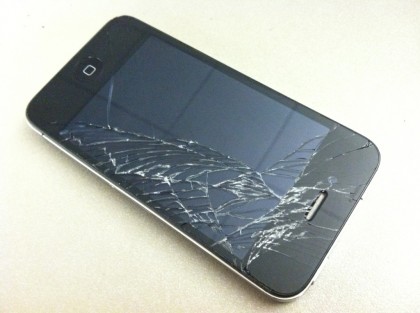 As to why I'd want a new look, that's simple. My iPhone 4 has a glass back and requires a bumper to protect it when I set it down and to prevent me from launching it's slippery form into the ground. I find it just as handsome today as I did pre-launch, yet I'd rather carry my phone caseless… as I did with the original aluminum-backed iPhone. The 3G and 3GS were also too slippery for my tastes, but at least I didn't have to worry about shattering two sides. Generally speaking, I also am quickly bored with my gadgetry and always ready to flip into something new.
As to the iPhone 4S, there's no question it's an amazing device. Apple takes arguably the best smartphone on the planet and makes it better — with a quicker processor, enhanced camera, and next generation voice control (aka Siri). I do find the camera mighty tempting.  Especially since my smartphone has already replaced my simple point & shoot and I'd benefit from any picture quality improvement. But I'm not convinced Siri will do much for me. I'd probably use the dictation feature on occasion, which isn't hyped like the artificial intelligence and conversational interaction. But neither are compelling enough on their own to make a switch. As far as the upgraded iPhone 4S dual core A5 processor, speed is always appreciated… but the most compelling feature of screen mirroring has been hobbled by app developers.
Overall, I'm a bit tempted to pick up the iPhone 4 S as a gadget aficionado and given the updated camera assembly. To mix it up a bit, I'd probably also trade my black enclosure for a white one. But, despite swinging by the Apple Store this morning, it's most likely I'll stay put for the time being. And I am interested to see what Windows Phone 7 Mango devices Nokia brings to market last this fall, along with the HTC Titan… although abandoning the iPhone's rich app ecosystem would be very, very challenging.