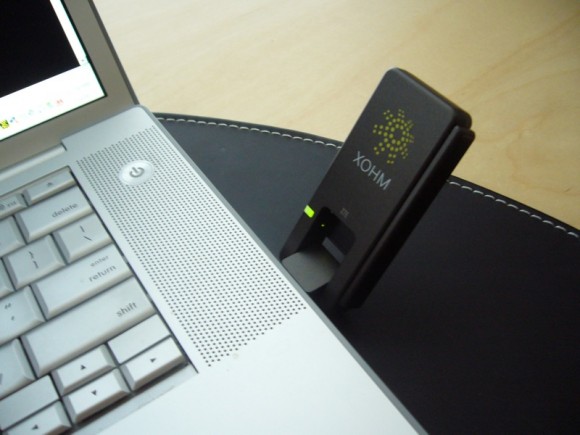 After attending the Baltimore Xohm launch event last month, I decided to roll the dice… And although Sprint's Xohm WiMax 4G service hasn't officially launched in the DC metro area, I can confirm that not only are the antennas up, but that they're open for business.
Over the weekend I trekked up to a Baltimore suburb and came away with a ZTE USB adapter ($60). Promotional service pricing is in effect, so a mobile Xohm data plan currently runs only $30/month. Normal pricing will run $45/mo (after 6 months) which still compares favorably to the $60 wireless carriers typically charge for 3G access. Plus, there's no Xohm service contracts to mess with.
Because Mac OS X is my primary platform these days, I was somewhat concerned that OS X drivers haven't been released yet. However, as it turns out, anyone can register at developer.xohm.com. Which is where I discovered ExpressCard drivers have already been provided and USB drivers seem to be only a few weeks away. (Screenshot of the Mac Xohm Connection Manager below.) In the interim, I'm running the Windows Connection Manager within an XP virtual machine.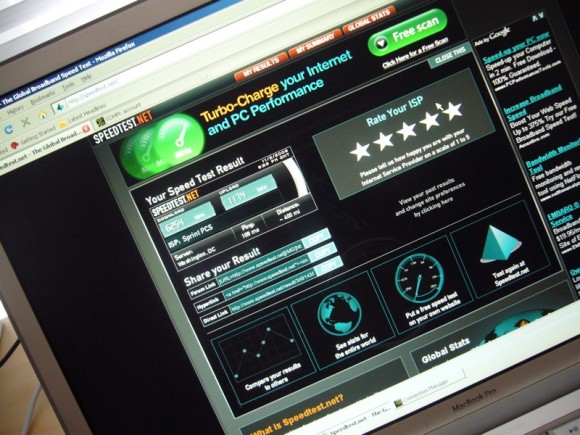 In terms of performance, it's good to be the only one on the network. My speeds are phenomenal (see below), clearly much higher than the AT&T HSDPA data card which I'll be shipping back to Dash shortly. Streaming Netflix was no problem. If I had to complain, I suppose I'd mention the card is fairly plain looking and runs super hot. And, of course, unlike existing 3G coverage, the WiMax footprint is geographically limited at the moment. Baltimore, DC, and Chicago are up first. (The Clearwire merger, if approved by the FCC tomorrow, will quickly accelerate Xohm deployment.) Should the team need help prioritizing metros, us geek blogger road warriors frequently find ourselves in NYC and Vegas…