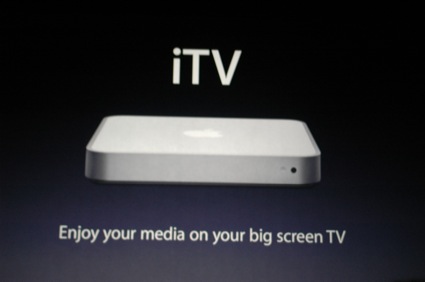 Quick summary…
Hardware
Enhanced iPod with brighter screen, updated GUI, and games
Refreshed Nano (no video) and Shuffle (no screen) lines
No killer video iPod device announcement; no built-in Bluetooth
iTV: $299 Wireless media extender coming in 2007!
Content
70 flicks added to iTunes from Disney studios
640×480 resolution, with Dolby Surround
Same licensing as TV downloads
$9.99 – $12.99 per movie purchase
In conclusion we're moving in the right direction, but today's hardware and download releases are evolutionary rather than revolutionary. Give me an easier way to get higher def content to my TV (iTV, 2007?) and then I'll be excited. Adding Disney movies should encourage other studios to participate in the same way Apple grew their television content business. I am looking forward to giving the revamped iTunes 7 a spin.