To deflect the bad news, ahead of what sounds like a number of interesting reveals next week, after crunching the numbers Microsoft has announced their intention to pass on the messy, potentially limited but free Xbox One DVR functionality:
After careful consideration, we've decided to put development of DVR for Over-the-Air TV on hold to focus our attention on launching new, higher fan-requested gaming experiences across Xbox One and Windows 10. We're always listening to fan feedback and we look forward to bringing more requested experiences on Xbox One, Windows 10 and Xbox Live this year.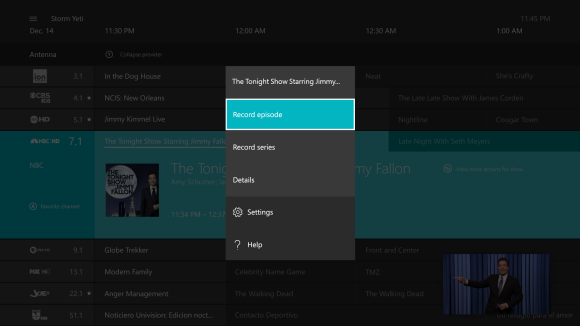 So, where does that leave us? Presumably, Xbox One live antenna television, via USB tuner, will carry on – including a 30-minute buffer and in-home streaming to iOS and Android devices. But those alluring recording capabilities, from multiple tuners will remain out of reach to this refocused gaming console. Fortunately, a pair of solid DVR alternatives exist in the headless Tablo and a resurrected TiVo Roamio OTA. HDHomeRun network tuners will soon also provide DVR options, in the form of software from manufacturer Silicon Dust and the developer behind Channels — although you'll need a computer or NAS in the mix. Lastly, I wonder if Amazon might surprise us with something?