Powermat has ruled the retail consumer market for more than a year now with its wireless charging solutions. However, as evidenced by multiple CES exhibits, other brands are jumping into the fray. That's a really good thing because Powermat products have always felt just a tad on the pricey side, and a little competition should help drive retail costs down. Meanwhile, Powermat isn't standing still either. Even as new companies introduce their own inductive chargers, Powermat is slimming down its cases and just announced an agreement with GM to put Powermat surfaces in the Chevy Volt and other future GM cars. Viva innovation.
New Wireless Power Entrants
Enercell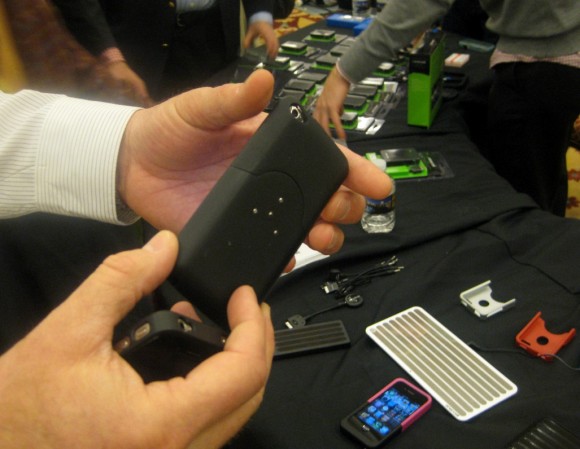 Enercell, which sells products exclusively in RadioShack stores, is scheduled to introduce its first two induction-based charging pads in April. At launch the company will have cases/skins for the iPhone 4 and iPod Touch, however it's also committed to introducing Blackberry solutions in the near future. (No immediate word on Android handsets) Charging pads will run you $49 a pop, with skins in the range of $29-$39. That's bargain basement compared to Powermat.
Dexim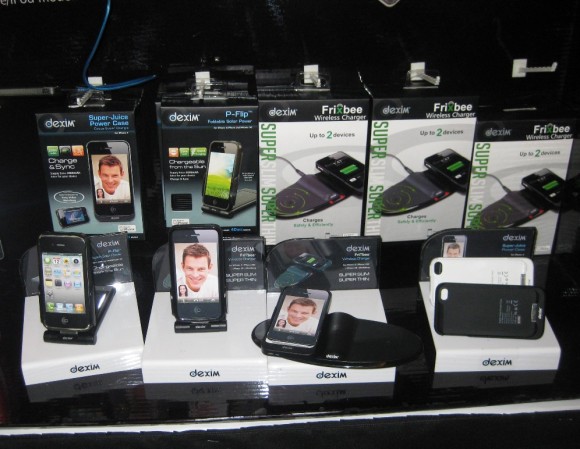 The makers of the Visible Charger I posted on earlier during CES also have an induction charging solution planned for spring. The first retail SKUs will be a "super slim" charging pad, and a case for the iPhone 4. Bundled together, the two products will run $80. Again, no immediate word on when an Android case might appear, or, in this case, a Blackberry phone option, though both are presumed likely possibilities.
Energizer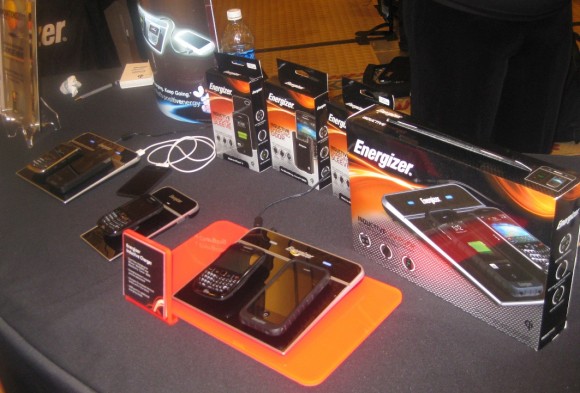 Energizer: The well-known battery brand actually launched its all-purpose wireless charging pads back in September, but CES was the first place I'd seen them on display. The company's three-position charger pad runs $89.99 at Amazon, and cases for the iPhone and Blackberry Curve retail for $34.99. Interestingly, Energizer has had a wireless charging system for Wiimotes available for more than a year. It's apparently now broadening its horizons to include a non-gaming audience.