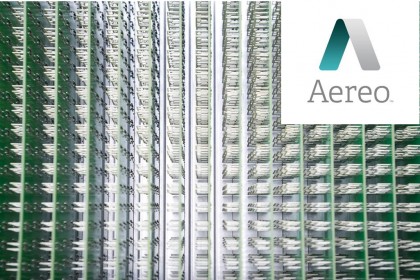 In one very big, but very early battle between start-up Aereo and its broadcast TV opponents, a judge ruled yesterday that the hybrid TV service provider is not violating copyright law and can continue to operate without paying retransmission fees. The judge denied broadcasters' request for a preliminatry injunction by noting that:
Aereo uses a separate antenna for each broadcast signal it receives and redistributes,
The programming that Aereo stores is not materially different from the content Cablevision stores with its Remote Storage DVR service.
There is a huge amount of money at stake with the Aereo lawsuit because of the growing importance of retransmission fees in broadcaster revenue models. While over-the-air networks used to bring in the bulk of their money from advertising, they now rely heavily on the fees paid by pay-TV providers to retransmit their content. Aereo threatens that revenue stream by sidestepping licensing deals, taking advantage of free OTA signals, and then converting broadcast programs into IP in order to stream them to paying subscribers.
You can bet there will be appeals on the Aereo decision, but in the meantime, the company has demonstrated it has some legal ground to stand on, and that means it can further explore how much interest there is from consumers in a hybrid OTA/OTT service.
Speaking of hybrid services, I've written before about Aereo counterparts Skitter and NimbleTV. But I also had a chance to talk recently with the CEO of Entone, which has its own model for hybrid TV delivery. Entone itself is a topic for a much longer post, but for now suffice it to say that there are a lot of companies testing out the market for hybrid TV. Whether Aereo ultimately wins its legal battles or not, it looks like we're only at the beginning of a new wave of pay-TV services. We're up to four new players, and counting…