Archives For DVR
A third generation DISH Hopper just broke cover at the FCC. The second gen model won CES 2013 Best of Show by building upon automatic recording and commercial skip with newly integrated Slingbox capabilities. As to the incoming model, we don't have much to go on as the juiciest parts of the filing are confidential. Given the previously announced 4k Joey DVR extender, it wouldn't be unreasonable to suspect the Hopper 3 might similarly include UHD capabilities – it's all the rage these days.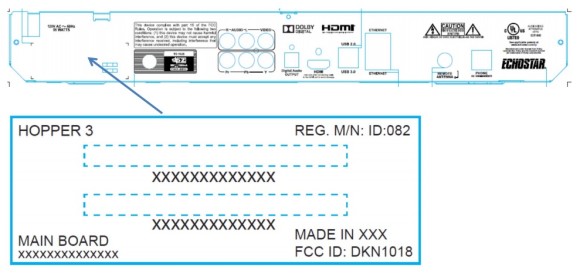 By way of DISH Team Summit, Facebook, and a pair of low resolution videos we learn that not only is Channel Master getting real close to launching those "Linear Channels" of Internet content on DVR+, they're also landing a SlingTV app. I've taken the liberty of concatenating the two grainy show-floor quick-takes (above) but intend to ping Channel Master to see how they feel if I shoot my own video (as I did for DVR+ upon release).
As the story goes, DVR+ is a fee-free, dual-tuning, over-the-air DVR (1TB, $400). That briefly lost its luster given TiVo Roamio OTA pricing that turned out to be a limited time offer (or another marketing mistake). However, TiVo's return to unfavorable pricing makes DVR+, with the option of Sling TV, a highly compelling solution for a number of cord cutters. Continue Reading…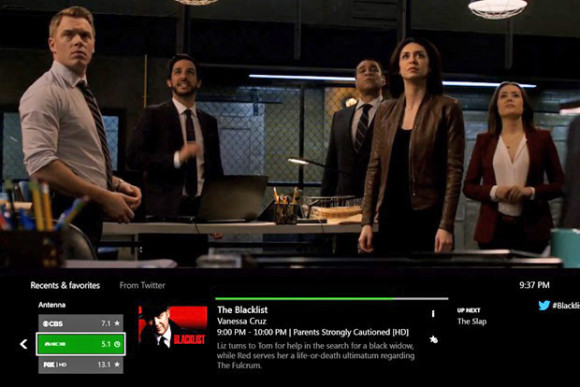 Microsoft's been in the DVR business for eons… and in all sorts of forms, like this long-forgotten LG set-top. They've also excelled at ignoring and exiting the DVR business. Which is why it should come as no surprise that Windows 10 will not feature any sort of Media Center experience. In fact, I wouldn't have even thought to ask the question. Well, amidst release of the currently limited function Xbox One TV tuner comes word that television recording may return (via a more suitable platform in my estimation). Continue Reading…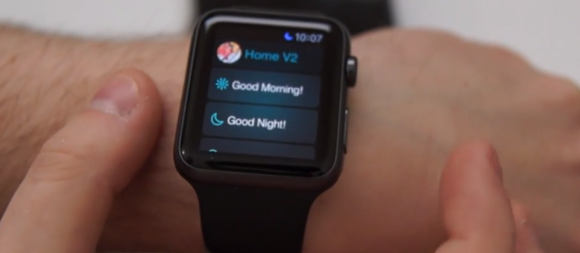 SmartThings iOS app adds Apple Watch capabilities
The fact that this update is coming to the iOS app for Apple Watch "further highlights SmartThings and Samsung's commitment to an open platform," The team behind SmartThings have released the SmartThings iOS app version 1.7.3 with Apple Watch integration.
Cable Cozies Up to TiVo & OTT
What a difference a few years makes. Former upstart TiVo was shunned by the cable industry for the better part of a decade, and Netflix has often ranked as enemy number one both for producing scads of Internet traffic, and for offering a competitive service to cable's video-on-demand (VoD). Fast forward to today, however, and the cable industry has decided to mend fences all around.
Apple TV Remote Expected to Add Touch Pad in Redesign
The touch pad can be used for scrolling around and there will also be two physical buttons, the person said. The remote's thicker size is comparable to the remote control for Amazon's wireless speaker, the Echo, the person added.
Comast unveils Xfinity Share
Through Comcast's new Xfinity Share app, X1 customers can live stream or send photos and recorded videos to their TV, or to the TV of another X1 customer, as well as live stream and share content to mobile phones.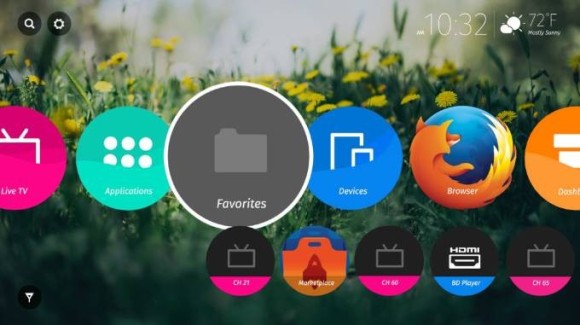 This is what Firefox OS looks like on TVs
Firefox OS is an operating system designed around the technologies used in the Firefox web browser. The first commercial devices with Firefox OS software were smartphones. But it can also run on tablets, TV sticks, and TVs. Now the developers of Firefox OS at Mozilla are giving us a closer look at how the operating system works on TVs.
Comcast Spent $336 Million On Failed Merger
The uncertainty of the now dead Time Warner Cable merger certainly didn't hurt Comcast's broadband growth. According to the company's latest earnings report, Comcast continued to slowly bleed video subscribers (8,000 lost on the quarter) but added 407,000 high-speed Internet subscribers.
Summer TV Preview 2015: 15 New Shows You Need to Know About
Kids are leaving school. The weather is getting warmer. Superhero movies are about to take over our theaters. Basically, everything is getting worse — except your upcoming slate of new TV shows.
Alternatives to Windows Media Center (Make your own Home Theater PC)
For more than a decade Microsoft has made that by offering Windows Media Center. But when Windows 10 ships in the summer of 2015 it won't include Media Center. The good news is that there are still some solid options available for Home Theater PC (HTPC) enthusiasts.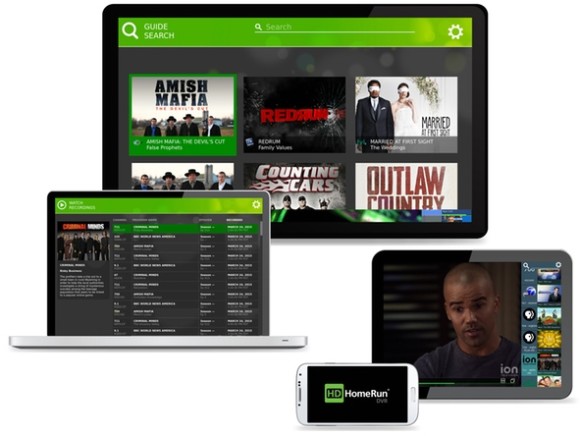 As with Pebble, Silicon Dust has leveraged Kickstarter as a marketing tool and storefront, versus a startup fundraiser. And they're now accepting preorders for their upcoming HDHomeRun DVR software and service. Basically, the new DVR experience will leverage existing HDHomeRun networked tuning hardware and a QNAP NAS, Western Digital MyCloud NAS, or computer for storage. The headless approach is not new (in fact, they pioneered it) and similar in concept to Tablo, yet instead of requiring USB-attached storage, your hard drive can live elsewhere on the network. Also, unlike Tablo, HDHomeRun offers both over-the-air (OTA) and CableCARD tuners… making this a whole lot more versitile for those of us unwilling to cut the cord. Given the sunsetting of Windows Media Center and the hot mess that is Simple.TV (powered by SiliconDust), it's not so surprising they would venture into software and services to round out their offerings.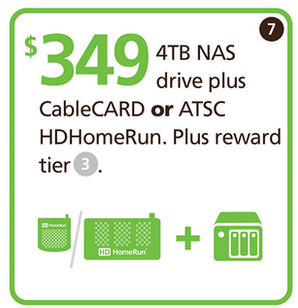 Early adopters who already sport the requisite hardware can access HDHomeRun DVR software and a year service for $30, one month before the general populace – perhaps as early as June. However, Silicondust is also offering quite a few bundles should you require tuners and/or network storage. Beyond the tuner and NAS/computer software required to power the DVR experience, Silicon Dust will also make Windows, Mac, and Android (set-top or mobile) viewing clients available at launch. iOS and Kodi/XBMC integration are also possibilities down the line with a graphic indicating smart TVs and gaming consoles might also act as end-points one day (via DLNA?). Sadly, it doesn't appear Silicon Dust will have any sort of transcoding from MPEG-2 as they've indicated no Roku channel given it doesn't support "video formats used for broadcast television" (and we should expect this to impact remote streaming bandwidth requirements, if supported). Continue Reading…