Archives For Android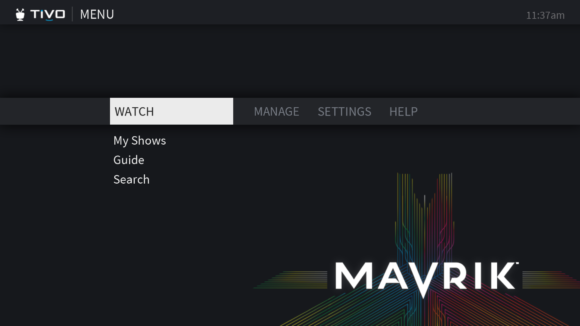 Along with the TiVo Mavrik leaks comes word that a new Android app is also en route… and, with it, the refreshed interface and confirmation of cloud storage for your local antenna television recordings! From the Amazon app description:
This is a TiVo App that works as user interface for OTA Streaming, Diskless Cloud DVR TiVo Device Mantis
TV Program Guide
OTA Live Streaming
Streaming Content Search, allowing users to deep link into their Amazon Prime Video account
Cloud DVR access
Cloud DVR is a compelling but risky venture (that didn't work out so good for Boxee) due to bandwidth availability and broadband usage caps, along with TiVo's spotty record in this space. However, it's certainly an intriguing option compared to Tablo's bring-your-own USB storage for equivalent functionality. And, suddenly, those Mantis/Mavrik "tiers" of service make sense as TiVo would likely offer varying recording capacities a la Aereo.
Fellow tech enthusiast and DC neighbor Joel Ward jumps back into his role as a Features contributor here at Zatz Not Funny. Beyond ZNF, Joel can be found at Joelsef Explains It All and @joelsef on Twitter.
I recently picked up a new Sony TV with Android TV for our living room. This television replaced a Sony LCD HDTV from the late 2000s. That set hails from an era when the majority of TVs were dumb — no built-in apps that today's smart TVs feature. But I increased its intelligence by first adding a Windows Media Center PC back in 2009, then experimenting with Google TV, Boxee, Chromecast, and ultimately settling on Roku 3 as our over-the-top streamer.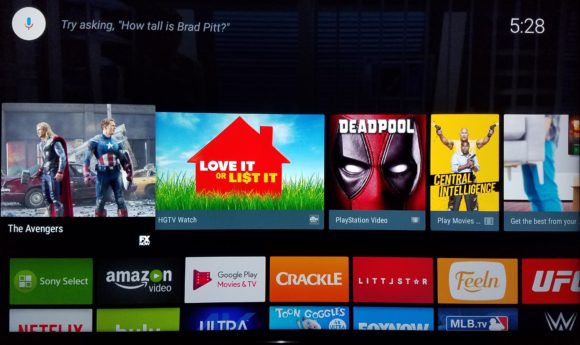 We arrive in 2016 and it's nearly impossible to find a decent television over 30″ without some sort of "smart" designation and apps aplenty. That's why I decided to go with a Sony this time around. The last time we refreshed a TV (for a different room, back in 2013) we went with a Samsung and its Samsung Smart Hub. In the three years we've had that TV, Samsung has pared down the 2013 TV's UI to the very basics and removed many of the original features. It still has apps, including Netflix and HBO, but it's nothing like what Roku offers.
Our new Sony X800D series runs Android TV and Sony has Android TV across most of its television line now. Besides the Nvidia Shield and now defunct Google Nexus Player, Sony is the biggest player in Android TV at the moment, although Sharp and Philips have options as well.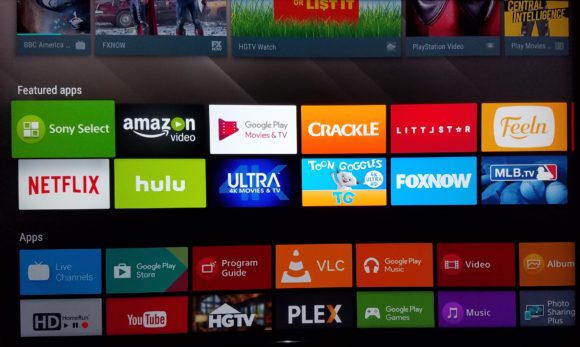 Amidst the TiVo Bolt hits and misses, an Amazon Fire TV app has been confirmed. As first demonstrated in July of 2014, as an overseas MSO cloud offering and in relation to TiVo's Haxe transition, Digital Trends suggests the app should be available to retail customers real soon.
TiVo would probably prefer you invest in one of its TiVo Mini boxes to share stored content with other televisions in the house, but with support for Apple Airplay and a new TiVo Android app available for Fire TV, you can use the streamers you might already have to access all of your recordings.
As promised from CES, TiVo has released a brand new Android app. While it looks similar to the app it replaces, it's been "redesigned from the ground up" — which surely accounts for the much faster interaction. OnePass integration and What To Watch also make appearances, closing the platform parity gap with iPhone and iPad. As with the prior TiVo Android app, it's still streaming-only from Roamio Plus, Roamio Pro, and Stream units… with downloads expected later this year. Most exciting for a number of customers, at least for the time being, is a newfound compatibility with rooted devices.
Attention people with rooted Android phones & TiVo streaming: TiVo app completely redesigned and streams with no issues!

— Rob (@RobTheIc0n) March 25, 2015
We've been quite enamored with Tablo, since our first product demo at CES 2014. In fact, our very own Adam Miarka is a highly satisfied customer of this effective bit of clever gadgetry that provides both over-the-air DVR and Slingbox capabilities. Beyond the existing 2- and 4-tuner models, CES 2015 heralds the Tablo Metro… which houses 25-mile range high def OTA antennas within the existing enclosure.
Two very small but incredibly powerful fractal antennas inside Tablo METRO capture OTA TV while intelligent switching technology enables the antennas to operate independently to capture signals originating from broadcast tower locations, even if they are located in opposing directions.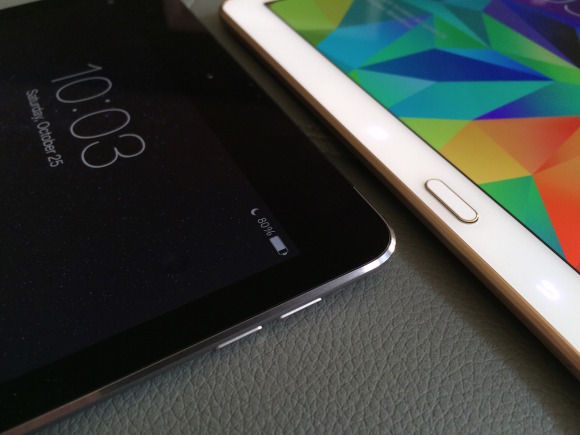 When it rains, it pours. And I had the opportunity to enjoy a few days with the iPad Air 2 alongside the Samsung Galaxy Tab S 10.5. Both are fantabulous ultrathin 10ish inch tablets… that go about things in different ways. The Samsung does more, way more. But what Apple does, it mostly does better. Continue Reading…
By way of the official Sonos forums, we learn that the connected audio company is currently beta testing a variety of mobile software improvements… including the ability to control Sonos from an Android Wear smart watch like the Moto 360. Shown in the Notification Drawer, pause, forward, and back functions are available while volume controls are not. Further, we have indications that a long overdue iOS lock screen widget is similarly en route for iPad and iPhone owners. No word yet on Microsoft band support. ;)