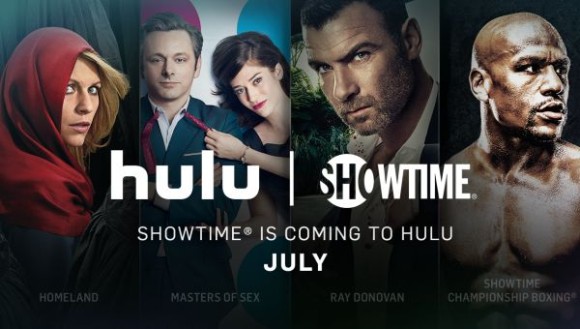 In addition to shortly launching a stand-alone service, akin to HBO NOW, Showtime has entered into an fascinating partnership with Hulu.
This July, Hulu brings you a new way to get SHOWTIME. Get up to 30 days free of SHOWTIME with a Hulu subscription and see what you've been missing! After your trial, you'll get SHOWTIME for $8.99/month in addition to your $7.99/month Hulu subscription.
What makes this unique is a 20% Showtime streaming discount along with both on-demand and live content being accessed from within the Hulu interface. Beyond SHO's willingness to give up some control, I wonder if this signals Hulu interest in Sling TV space — should we expect additional channel-like offerings?