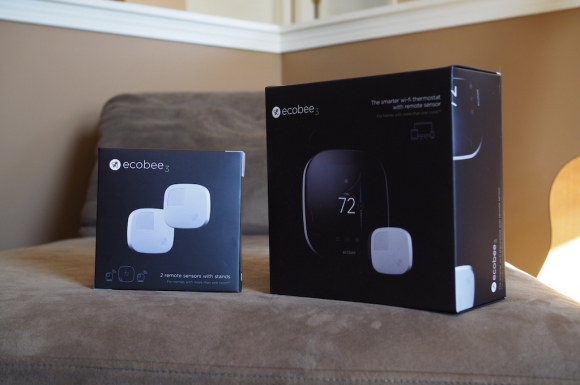 Background
Three years ago, Nest announced their first smart thermostat clocking in at $250. While others balked at the price, I saw the value of something that could potentially reduce our family energy expenditure. And save money we did! Despite the upfront cost of the Nest, after having used the device that first twelve months, I estimated we dropped our gas and electric bill by $500 for the year. The second year, the savings continued. I offloaded my 1st generation Nest and upgraded to the 2nd generation Nest along with adding a few of the Nest Protect smoke alarms to the house.
But despite seemingly being all-in on the Nest platform, there recently have been a few changes to both their products and the thermostat market in general that have me rethinking our current setup – including potentially switching out to a new brand. First, Google acquired Nest. As much as I appreciate Google's ability to find pretty much anything on the Internet, I have reservations in providing them too much data, especially when it comes to our home. Call me paranoid all you want, but that's simply how I feel.
Second, the Protect product seemed so promising at first release. Our Nest is situated in the dining room which is rarely accessed when we are in the house, therefore the Nest can not accurately tell when we are home or not.  With the wired Protects, Nest would be able to monitor our house for motion and help adjust the auto features which would alleviate the Nest from not being able to "see" us when we were home.  I found that this really didn't work so well when we had our four-legged furry friends running around the house during the day. I was hoping that the Protects would help build a better picture of our occupancy of our home, but it really didn't seem to add much smarts to the Nest, just false alarms for movement.
Enter Ecobee3
To tell you the truth, I really didn't pay that much attention to the Ecobee3 launch back in September. For the most part, I was happy with my Nest and really didn't see much benefit to the Ecobee3. I was wrong. After noticing a few of the tech sites I follow start to post more about the Ecobee3, the more I became interested. This was especially the case when I payed attention to the remote sensors that can be added to the Ecobee3. Could this solve the problem that my current Nest platform has with not being able to determine not only occupancy of the house, but also the correct temperature for the different rooms? Continue Reading…