Archives For davez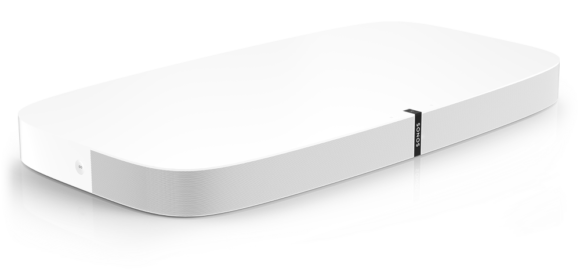 First spotted at the USPTO way back in 2014, several signs indicate the mysterious Sonos Playbase nears release. What appears to be a speaker array that one's television sits upon, similar to the Bose Solo 15, the new Sonos product just popped up on retailer BH Photo's site for pre-order. With a pencilled-in $699 price point, the Playbase comes in both white and black and is tentatively expected to ship in March. Beyond newly unearthed pics, adding fuel to the fire is a deleted Sonos forum post and an FCC listing referencing the incoming ZPS11/RM011/S11.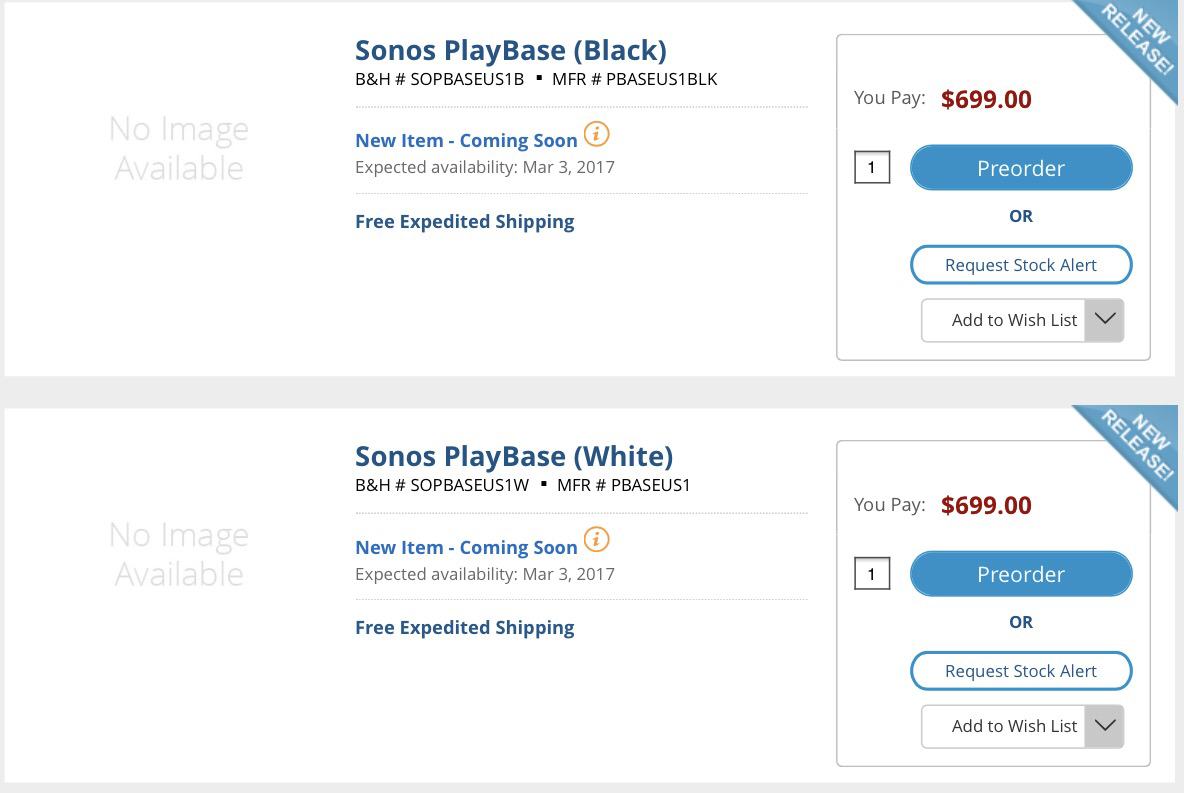 Of course, we expect the home theater-centric Playbase to provide similar functionality to its siblings… including the ability to pair with "traditional" Sonos speakers for rear channel audio and upcoming support for Alexa. Whether or not the Playbase incorporates native voice support, with far field microphones, or Alexa integration is handled via an Amazon Echo remains to be seen. Given the rumored pricing, equivalent to the Sonos Playbar and exceeding its Bose equivalents, I'd bet on integrated mics and touch controls, as seen with the recently refreshed Play:5 speaker.
I admit it. I was one of those skeptics who initially mocked the wireless Apple AirPods ($159). But quickly changed my tune upon release.
After several minutes with a buddy's AirPods, I take back all negatory, snarkified commentary. Very cool, extremely thoughtful design.

— Dave Zatz (@davezatz) December 20, 2016
And, having picked up my own pair of AirPods a few weeks back, I stand by my reassessment. They're inferior in most ways to the wired Bose QuietComfort earbuds tips and Plantronics Voyager Edge that they replace. Yet the Apple experience, in totality, is far greater than the sum of its parts. It's hard to articulate exactly why, but I'm taking more phone calls and listening to more audio with Apple.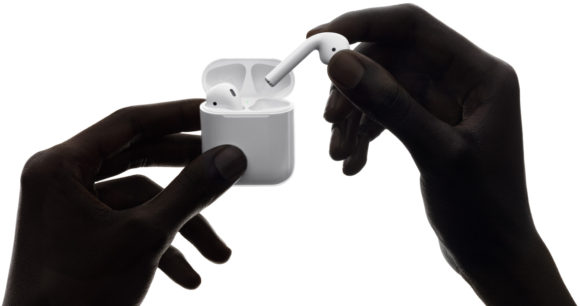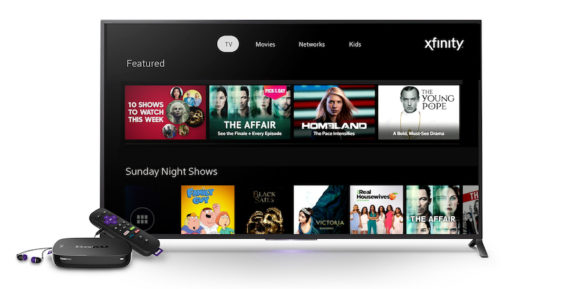 As announced last year, Comcast has made good on their promise to deliver Xfinity television to the Roku platform. However, the initial experience may not provide what many cable customers had hoped for. First, the Xfinity Roku channel is not capable of simply replacing every cable box as "at least one Comcast-provided TV box, a CableCARD and have a compatible IP gateway in your home" are required. Yet, despite those hardware requirements, the Roku Xfinity app does not (yet?) actually link into one's collection of local DVR recordings. But where the in-home-only streaming starts to come apart is in pricing…
Way to snatch defeat from the jaws of victory. Why do so many MVPDs constantly do this to themselves? https://t.co/UUzGyJqGgh

— Alan Wolk (@awolk) February 1, 2017
During this "beta" period, access is on the house. However, once deployed, Comcast indicates successive Rokus will be hit with "additional outlet" fees — to the tune of $7.45/mo. Comcast justifies this approach by referencing their TiVo/CableCARD pricing model. However, a single CableCARD-powered TiVo feeds multiple TiVo Minis … without requiring additional fees. But this approach is probably the best we're going to get under the new administration, unless or until a sufficient number of consumers speak with their wallets and move to a more cord cutting-friendly service like Sling TV or DirecTV NOW. However, on the plus side, the service is streamed over Comcast's private, managed network, so data usage doesn't count against one's broadband cap. Plus, supported Rokus are certainly more compact, energy efficient, and economical than the typical cable box rental. Continue Reading…
There's always a few hidden gems that turn up at CES. And 2017 is no exception, with HD Guru uncovering an unannounced TiVo Philips partnership. The initiative seemingly confirms TiVo's intent to diversify their retail hardware business, with Philips preparing a line of over-the-air TiVo-powered personal video recorders (PVR). The mash-up is also notable given the companies* history, having launched the very first TiVo together way back in 1999.

The two-tuner prototype on display was a pretty nondescript black set-top, appearing to reuse an existing enclosure at this phase of development. Marketing imagery at the show indicates the DVRs will feature a "built-in EPG powered by TiVo for an intuitive program navigation, selection, and recording experience." Further, the integrated wireless networking of at least one model will provide "smooth streaming of live or recorded video on your home network" — unlike most existing, native TiVo experiences, which also facilitate out-of-home streaming to iPads and the like.
The interface, as pictured in the booth, looks nothing like the current or upcoming TiVo UI. It's not clear to me if the Roku-esque presentation is merely a placeholder, if TiVo is creating something new for partners, or if Philips is merely relying on TiVo-tech underpinnings and the Rovi guide. In any event, the cord cutting market could certainly benefit from additional players in this space and Philips appears to have been seeking retailer feedback at the show as they march towards a September release. Continue Reading…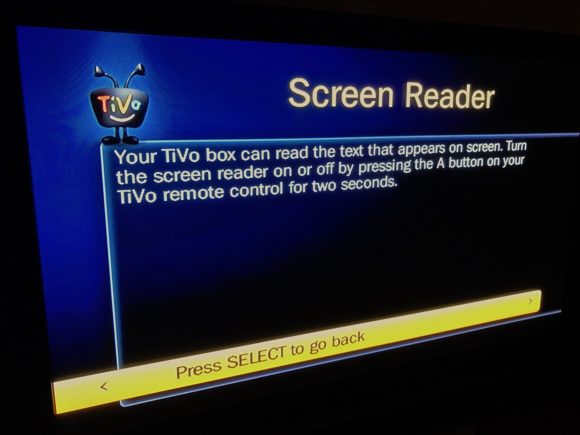 As I indicated back in November when the TiVo 20.6.3 software update starting rolling out, "the cool stuff" wasn't quite ready and this revision was mostly "unremarkable" bug fixes. However, one item I was unaware of until recently is the launch of a significantly enhanced screen reader (as displayed in the SD settings above) to meet a December 20th FCC deadline. I'm no expert in this area, but TiVo's accessibility feature seems quite comprehensive in providing the visually impaired audible cues inui menuing, during playback, and while perusing the guide.
Video content information, setup options and configuration changes are now optimized to interacts with Screen Reader. Your TiVo is programmed to read menus, program descriptions, channel numbers and similar selected options in a way that is optimized to interpret acronyms and similar formatting. The entire guide is not audible, so not all visible text will be read.  Only one program at a time, when a show is highlighted/selected, is audible. Program information displayed on the screen, but not necessarily from the Guide, is also audible.
The TiVo Screen Reader is toggled by holding down the TiVo Bolt, Roamio, Premiere, or Mini remote's A button for two seconds, so feel free to take it for a spin. Just be aware that the screen reading doesn't have its own volume adjustment and that PCM audio will replace Dolby Digital — you'll have to manually flip it back if/when moving on from the Reader.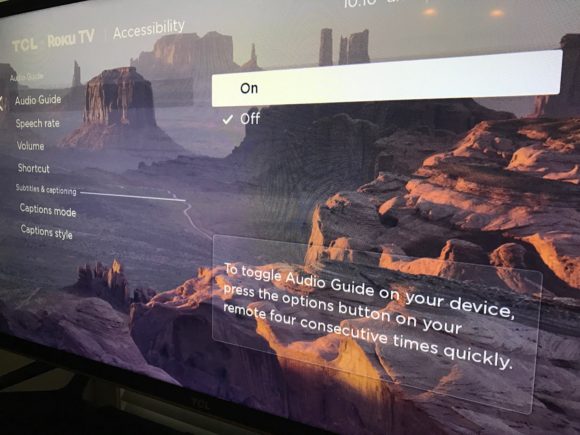 Similarly, Roku also launched an "Audio Guide" in November… that seems decidedly less well-rounded than TiVo's implementation in my brief test. While Roku supposedly provides advanced customization, it wasn't available on my TCL television. Continue Reading…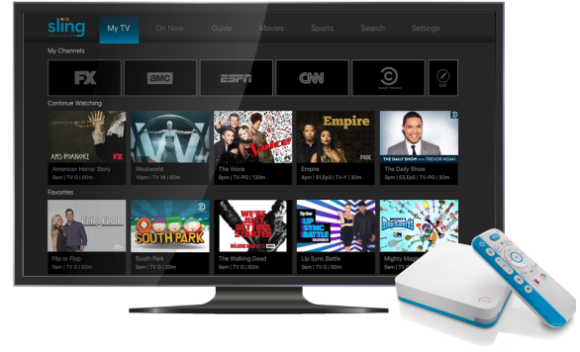 In what one customer suggests "feels like a bait & switch," AirTV has shipped without its primary selling point enabled. Instead of directly integrating over-the-air television content into the Sling TV guide, there is merely a button to launch the separate, Google-produced Live Channels OTA app. Further, the promised Netflix integration may also be incomplete leading another owner to describe the suspiciously backordered Android-powered box as "basically equivalent to a Nexus Player."
@markreaume The version shown at CES had beta software where the locals are integrated. That feature will be rolled out soon.

— Roger Lynch (@RogerLynch) January 13, 2017
Sling TV CEO Roger Lynch indicates beta software was pitched at CES and that they intend to deploy OTA integration "soon" whereas another source indicates "early 2017" — whether or not they'll deliver within the 30 day return window is anyone's guess, but it's certainly an inauspicious beginning to this initiative. Consumer trust is difficult to recapture, once lost…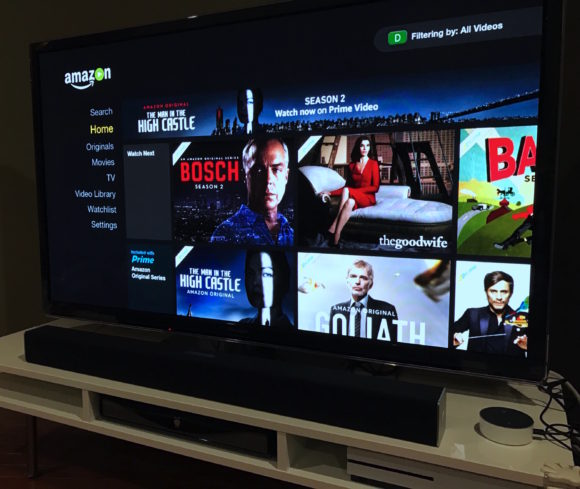 Over the last few days, TiVo Bolt, Roamio, Premiere, and Mini units have been updated with a refreshed Amazon Video app to more closely mirror the latest experience deployed to other platforms like Roku and Amazon's own Fire TV. Beyond the large tiles and left column navigation, as pictured on my Roamio, two notable enhancements are the integration of Amazon Channels and the option to filter video genres with the D button (as notated in the upper right). TiVo continues to offer the best mashup of over-the-air, cable, and online content, despite AirTV's attempts, and it's refreshing to see another major Amazon app update roll out after only two years … given the decades it took the streaming version of Amazon to arrive and just in time for Sneaky Pete.
(Thanks Avi!)